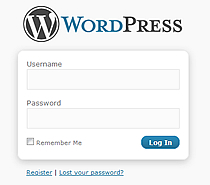 Hello, Dustin back with some useful tips to assist you in creating a strong password.  How confident are you with the strength of your current passwords?
Some of the elements of a strong password may appear to be common sense but be often overlooked.  Most applications, resources or tools at your disposal require password protections that should not be taken for granted regardless of the level of importance that the information offers.
Passwords are for your safety and even if the information that is being protected is not detrimental, in the hands of criminals this resource could be utilized in an effective manner.  It is more than likely that if a password is required the information is important and for your eyes only.  Exercise the following steps to ensure that your information is safe and sheltered from outside users with a strong password.
The longer the better: A strong password should utilize 10 or more characters.
Variation Matters: Mix it up! Don't use repetitive characters or common sequences.
Add Complexity: By adding numbers, symbols, and various upper and lower case styles will greatly increase the protection of your password.
Take advantage of the full keyboard: Avoid using familiar character groupings or letters and numbers found in the same row (example: qwerty123). Branch out using the full keyboard and select characters that have some distance between them.
Here is a Helpful method for creating a password:
Create or think of a saying that is familiar to you,
Select a letter position of each word, for example the first, second or last letter in each word, use this to create a row of letters,
Add a couple numbers that you can easily remember,
Add a symbol if allowed,
Select 1 or more letters and capitalize it,
Example:
When Life Hands You Lemons Make Lemonade.

wlhylml

wlhylml491

wlhylml491!

WlHyLmL491!

Check to see how this password checks out in the Password Meter!
Additional Tips regarding your password:
Keeping a hard copy of your password is o.k. but make sure that it is also secure.  Make sure you don't leave a hard copy of your password out or think your being clever by keeping it under your computer keyboard or taped inside you desk drawer.  The best place is locked in a safe.  Also avoid giving out your password or let others see it when being typed.
Avoid using personal information such as your birth date, your pet's name or email account.
Number sequences may be easy to remember, but 1234 is also easy for unwanted users to figure out as well.
Avoid misspellings, slang, backwards or transposed spellings.
Don't use all the same passwords for multiple applications.
Still not sure if your password is strong enough?
Employ a password checker!  When creating a password some applications visually show you how strong your password is and won't let you proceed until it meets their specifications.  However for those programs that don't present this resource users can venture out and use secure public password checkers.  Try this Password checker with your current passwords! Secure Password Checker.  Also available online and as browser add-ons are password generators, but these can be hard to remember since they don't use data that is significant to you.
For addition methods for creating a strong password check out these sites:
Did your passwords meet these standards? Hope these tips and resources will be able to assist you when creating or recreating your first line of defense.
Have a Great Day!
Dustin
Providing Tech Support to Businesses in Maryland
Tags: Information Security, password, passwords, strong