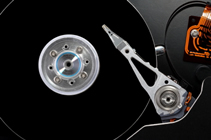 Hey, everyone, Josh from Computer Fitness back with another award-winning article to help you with your computer woes.
Hard Drive space is a precious resource. If you're like me, you have tons of movies, pictures, and music taking space there. At the same time, if you let it get away from you, files that just build up over time will rob you of the gigabytes you need to keep all of the stuff you want. Fortunately, there are some ways to make sure that you get back your hard drive.
Defragment
We've gone over this before, but Defragging is incredibly important. As you open and close files at random, bits and pieces of files and programs get left around. They build up and you lose space. On top of losing storage space, you also have increased load times for your data. Defragging helps to clear up a lot of this.
Check your Installed Programs
Now, be careful in here. The Add/Remove Programs link at the top of your Windows Explorer takes you to a list of all the programs installed on your machine. This includes the good and the bad. Take some time and look through what's installed here. DO NOT uninstall things without checking first. IT professionals have a better idea of what's going on here, but it is good to take a look for programs you remember installing and don't use anymore. I know, for me, it's usually old games.
Clear Temporary Files
In the "My Computer" window, if you right click on your hard drive (C:), you'll see a link to clean up your hard drive. You'll then see an option to delete Temporary Files. This is a good way to clean up any data left over from installations or web browsing that you won't need anymore.
-Josh
Computer Fitness
Offering Technical Support for your business computer systems with Onsite & Remote Tech Support in and around Baltimore, Maryland.

Tags: hard drive, Hardware, Maintenance, Organization, Software